June 2019: Strand A neuro-team complete
In November 2018, Xin Liu joined Big Question 4 as a postdoctoral researcher on the neuro-part of Strand A. She will investigate the neural underpinnings of individual differences in language skills using multiscale neuroimaging techniques, including functional, structural and resting state MRI. Xin has previously done a PhD at Beijing Normal University in China. There she worked on age differences in functional network architecture during visual and auditory word processing using fMRI and behavioral techniques.
Xin is supported by Bob Kapteijns, who joined the BQ4 team as a research assistant in June 2019. Bob studied Cognitive Neuroscience at the Radboud University. Before joining BQ4, he worked in the Cognitive and Affective Neuroscience lab at the Donders Institute.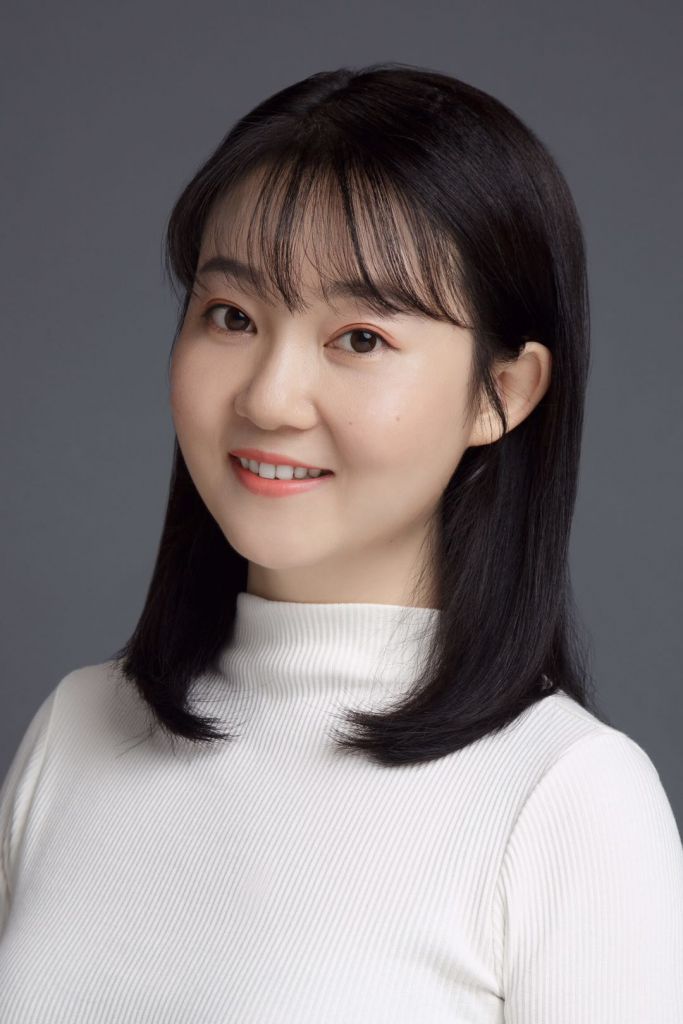 March-July 2019: Piloting the test battery prototype
Strand A is currently piloting the prototype version of the BQ4 test battery in approximately 120 participants with diverse educational backgrounds. To that end, all participants come to the Max Planck Institute for Psycholinguistics for half a day to complete all 29 tests. Completing all tasks takes about four hours and is divided into four sessions of about one hour each. All participants are invited to take part a second time (about one month after the first test session) to carry out all tests again.
We are excited about the incoming data, which will help us assess the overall suitability, reliability and validity of the selected tests.
We are grateful to all participants who dedicated their time and helped us finalize the BQ4 test battery. We would also like to thank Ella Gutteling, Marrit Deunk, Loes Keurentjes, Anne-France de Ronde and Natasja Witziers for their help in pre-processing the data. All of them joined the BQ4 team for the purpose of their BA/MA thesis project.
January & February 2019: Pilot projects word comprehension and sentence comprehension at vocational colleges
In the first months of 2019, Strand A continued to pilot some of the newly developed tests on word comprehension skills. A total of 54 students from vocational colleges (Aeres Ede and Graafschap College Doetinchem) participated in this project, which was centered around three new tests targeting word comprehension. In the first test, participants had to recognize words or sounds in background noise. In the second test, participants heard two non-words (made-up words) and had to say whether these non-words rhyme or not. Thirdly, participants completed a category judgment task.
The second project concerned sentence comprehension skills. This project was conducted at the vocational college Koning Willem I College 's in Hertogenbosch. Forty students completed a series of tests targeting 1) recognition of words in sentences and 2) prediction of upcoming words in sentence context.
These pilot projects give us insight into the suitability, reliability and validity of the newly developed tests for participants with diverse educational backgrounds. Furthermore, students' comments on the test experience provide valuable indications on how to improve some of the test instructions.
We thank the students and teachers at Aeres Ede, Graafschap College Doetinchem and Koning Willem I College 's Hertogenbosch for their participation!
October 2018: Pilot study "grammar learning" strand B
The Strand B team is currently testing several tests from their behavioral testing battery, such as Dutch and English grammar comprehension. Additionally, also their new developed grammar-learning paradigm is tested behaviorally.
Considering the broad age range of our future participants, we want to guarantee that all our tests are feasible for the youngest participants that will participate in our study. For this purpose, we performed a pilot study at the "Damiaan basisschool" in Zeist, where we tested thirty 8- and 9- year-old children. Together with Vera van 't Hoff and Marjolijn Dijkhuis, we have successfully collected enough data that provides insight in the suitability of the testing material for our study.
We are very grateful for help of the teachers and students at the Damiaanschool. Thanks to this pilot we have enough information to further develop our testing battery and we will continue to pilot these identical tests with adult students at the Radboud University.
June 2018: Strand A to present posters at IWLP and AMLaP
Strand A will present a poster at the International Workshop on Language Production (to be held at the Max Planck Institute for Psycholinguistics, July 2-4, 2018):
Hintz, F., Jongman, S.R., McQueen, J.M., & Meyer, A.S. (2018). Individual differences in word production: Evidence from students with diverse educational backgrounds.
…and two posters at the Architectures and Mechanisms for Language Processing conference (to be held in Berlin, September 6-8, 2018):
Hintz, F., Jongman, S.R., Dijkhuis, M., van t' Hoff, V., Damian, M., Schroeder, S., Brysbaert, M., McQueen, J.M., & Meyer, A.S. (2018). STAIRS4WORDS: A new adaptive test for assessing receptive vocabulary size in English, Dutch, and German.
Hintz, F., Jongman, S.R., McQueen, J.M., & Meyer, A.S. (2018). Verbal and non-verbal predictors of word comprehension and word production.
Come by and check out our posters. We are looking forwarding to discussing with you!
June 2018: Developing new sentence production and comprehension tests
The Strand A team has been developing two new tests to measure sentence production and sentence comprehension abilities in adults.
Sentence production abilities are tested by asking participants to describe visual scenes. Starting out by naming an object, the complexity of the scenes and thereby the to-be-produced utterances increases throughout the test, featuring concatenations of objects as well as active and passive sentences. Goal of the test is to capture differences in speakers' abilities to integrate words into multi-word utterances and to assign active and passive voice to transitive sentences.
This test was developed and piloted within the framework of Laura Rosenbaum's (University of Osnabruck) B.A. thesis project. Thanks, Laura!
The second test focuses on the ability to predict upcoming information during sentence comprehension. Specifically, it focuses on listeners' ability to use selectional restrictions provided by the verb (e.g., 'The boy will eat the cake') and gender-marked determiners (e.g., de/het in Dutch) to anticipate words that will come up later in a sentence. We are currently piloting the materials using eye-tracking.
Both tests will be piloted in vocational college students after the summer break.
January 2018: Strand B personnel started
On January 2nd, Willeke Menks (left-hand picture) joined the BQ4 team as postdoctoral researcher on Strand B. Willeke is based at the Donders Centre for Cognition (DCC) and has previously worked in Basel, where she conducted her PhD studies on the neural correlates of antisocial behavior in children and adolescents using neuroimaging techniques. Willeke studied biology and cognitive neuropsychology at Utrecht University, University of Iceland, and Vrije Universiteit in Amsterdam. As BQ4 postdoc, she will be responsible for selecting, constructing, and piloting individual differences tests as well as coordinating the main study. Willeke will receive research assistant support from Katharina Gruber (right-hand picture), who started on the 16th of January, and is – as Willeke – based at the DCC. Katharina's responsibilities will revolve around recruiting participants, contributing to the test development, and collecting behavioral and neuroimaging data. Before joining the BQ4 team, she worked as a student assistant at the Institute for Neuroimaging at the University of Graz. Katharina's background is in cognitive and affective neuroscience.
A warm welcome to both you!
January 2018: Data collection at vocational colleges
The BQ4 team is working flat out on the composition of the Language in Interaction test battery. While existing individual differences tests can be adapted for some domains, others require the development of completely new test instruments.
We have recently started piloting some of our newly developed instruments—assessing test validity, test/re-test reliability and suitability for participants with diverse educational backgrounds. The latter characteristic is crucial given that we aim for a large proportion of participants from non-university backgrounds completing the eventual test battery. To that end, we have established contacts with several vocational colleges throughout The Netherlands.
In January and February, we will pilot tests assessing individuals' general processing speed and its relation to speed of lexical access at the Graafschap College in Doetinchem. We will collect data for a newly developed adaptive vocabulary test and investigate the relationship between vocabulary size and speaking styles at the Hoornbeeck College in Amersfoort. Students at the MBO Utrecht will also contribute data to the new vocabulary test and, in addition, will complete a battery of word production tasks. Finally, we will pilot new tests assessing word comprehension skills and grammatical rule knowledge of the Dutch language, respectively, at ROC Rivor in Tiel. For each pilot study, we will recruit a comparable number of students from Radboud University.
We are extremely grateful for the opportunity to test at these vocational colleges and look forward to a fruitful collaboration.
October 2017: Technical support for BQ4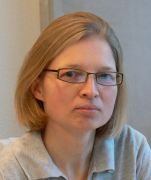 On October 15, Olha Shkaravska joined the BQ4 team. Olha is based at the Max Planck Institute for Psycholinguistics, where she has previously worked between 2012 and 2015 as software developer on various projects. Between 2015 and her current post, she was a software developer at the Meertens Institute in Amsterdam. Olha studied Cybernetics at the University of Kiev and – as a BQ4-staff member – will be responsible for implementing the Language in Interaction test battery. Specifically, she will be developing web and mobile applications, that allow running the test battery in school or home environments.
October 2017: Kennislink interview on our test battery development (in Dutch)
Erica Renckens from Kennislink wrote a nice feature on the Big Question 4 projecct, mentioning our first, ongoing pilot study on the role of processing speed in language processing. Read
May 2017: Workshop on individual differences
BQ4 will host a workshop whose main aim is to bring together language researchers and experts working on general cognitive abilities such as working memory, executive function and processing speed for an interdisciplinary discussion of the general architecture of the cognitive system.
The workshop will take place at the Max Planck Institute on 6-7 June 2017. More information and the workshop program can be found here.
May 2017: Assistant support
The BQ4 staff keeps growing: On April 1st Monique de Nijs (left) started as a student assistant and on May 15th Marjolijn Dijkhuis (center) started as a full-time research assistant. On June 15th Vera van 't Hoff (right) will join the team, also as a full-time research assistant. All assistants are based at the Max Planck Institute and will support the project by collecting participant data and contributing to the test development.
January 2017: Florian Hintz started as postdoc on BQ4
On the first of January Florian Hintz, based at the Max Planck Institute, started as a postdoc on the Big Question 4 project. He will be mostly concerned with developing and piloting language and other cognitive tests, which will form the test battery as summarized in the description of Strand A. Florian has carried out his PhD work on predictive language processing at the Max Planck Institute and then did a postdoc on language comprehension under adverse conditions at the Center for Language Studies at Radboud University. In his experimental work, he has used behavioral, eye-tracking and electrophysiological techniques, as well as 'individual differences approaches'.